SKYi Innovations, is a part of SKYi group and was established with broader vision of developing environmental friendly sustainable solutions. The evolution of digital technology into all aspects of life requires new materials which are lighter, non metallic and can also counter issues like climate change, health hazards. Together with our global partners, we develop solutions based on polymeric materials for our customers. We are leading manufacturers of long fiber thermoplastics (LFT) globally with largest production facility in India. We represent FkuR GmbH in Southeast Asia for biocompostable polymer materials. As a technology leader, we are pioneer in developing different products such as thermoplastics UD tapes for High Tech engineering applications.
Global Partners
Global Partnerships with Industry Leaders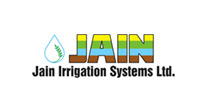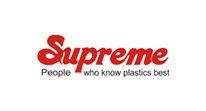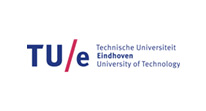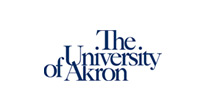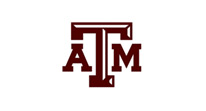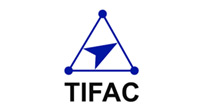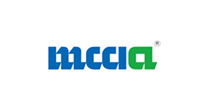 In the field of long fiber thermoplastics (LFT), we are one of the largest manufacturer globally and only Indian company which is part of prestigious European consortium, AZL (Aachen Zentrum for integrated light weighting technologies), Aachen, Germany. Together with our partner, FkuR GmbH, we are the largest biocompostable material suppliers in Southeast Asia, not only serving films and packaging, but also laminates, injection Moulded and blow Moulded articles and components. We are working with Admajoris, French custom compounder of specialty products serving to various industries including Automotive, electrical and consumer appliances to promote each others products and share know-how. We work with Owens Corning, NEG, PPG the global leaders of glass fibre for LFT, with a precedence of designing and developing leading automotive applications.  We have started development of new functional polymers based on hyperbranched chemistry with National Chemical Laboratory (NCL) Pashan, Pune.  We are doing collaborative work with Prod. Dr. Jonas, University of Heidelberg, Germany, on virtuous fluids for eyes, controlled drug deliver through eyes to name a few.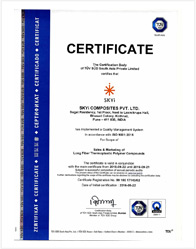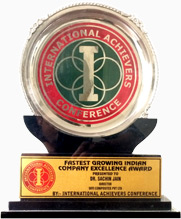 Fastest growing Indian company excellence award